Bowl-A-Thon
The Bo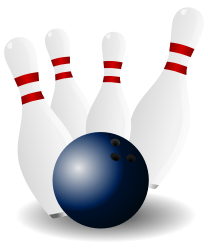 wl-A-Thon is over.  What a fun afternoon everyone had at the Fairview Lanes.  Now it is time to turn in all the money that was collected and pledged into the Academy office.  All Monies for the Bowl-A-Thon is due March 12th.   Every student earning $125 or more in sponsorships or families earning $175 will qualify for dart/laser tag with Mr. Griffey.  The top earning student in each class will get to be a "Classroom VIP".
Remember, new this year is our ONLINE donation option.  Did you notice the Bowl-A-Thon Donation button up on the top of the right column here on this front page?  If you press that button, it will take you to a safe and secure website, where friends and family will be able to donate.
Missing some Bowl-A-Thon forms? Need more sponsorship letters?  Click on the fundraiser tab on the menu above and you will see a new Bowl-A-Thon tab.  Click the tab and every form or letter you need is available to download.
M

u

l

t

i

-

C

u

l

t

u

r

a

l

D

a

y
M

a

r

c

h

2

7t

h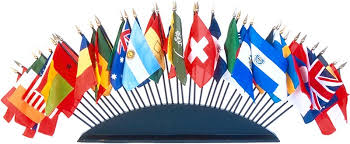 On Thursday, March 27th, Parma Heights Christian Academy will be celebrating how God has created each one of us differently.  We will start out in the Worship Center at 8:25am for chapel.  We invite Parents and Grandparents to enjoy this special chapel.  At 10:45 – 1:00pm, we will have our Cultural Fair in the gym.  The fair is an opportunity for students and family members to share with others their cultural heritage and family background.  We will close the fair with a special assembly which will include a "parade of nations", where students will be in cultural dress representing different countries.
We will need many parent volunteers as well as food and cultural items.  If you can help or donate any items to the Cultural Fair, please contact Mr. Griffey at (440)845-8668.