SING WITH US THE CHRISTMAS STORY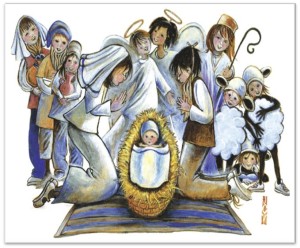 Come to Bethlehem and see……Mary & Joseph, a manger, animals, shepherds, angels, wise men  AND the Baby Jesus!  All will come alive as we celebrate the birth of our Lord Jesus at PHCA during our Christmas Concert.
Wednesday, December 18th, 2013
at
7:00 pm
 Please notice the new date!!
This will be a traditional Christmas program framed by the one and only Christmas story straight from the Bible.  Beloved, familiar Christmas carols and a few new songs will grace the audience who will even get to sing along!  The 5th and 6th graders will be the narrators and also be a part of worship leading.  Bible characters will be portrayed by various students from every grade.  Students in Kindergarten through 4th grade will join the mighty chorus singing of our Savior's birth.  Each PHCA student will have an important part in this celebration! Along with this dramatic presentation, the Beginning and Advanced Bands will also perform.
And YOU can be a part of it too!  We're looking for parents interested in helping with costumes, props, staging, and organizing – anything behind the scenes, we need your help.  Let Mrs. Schlea know how you can help.  You can email her at pschlea@phcawarriors.com.

The Christmas Shoppe 
The Christmas Shoppe opens December 16th and runs until December 18th.  Students have the opportunity to Christmas shop for their families.  Prices range from $.25 to $5.00.
This event will require many, many hands to help the Shoppe succeed.  Merideth and Dale Miller are looking for help in many areas.  They need people to help the younger grades shop for the people on their list.  We need cashiers and we also need wrappers.  If you can lend a hand for a few hours, please call the Millers at (440) 667-0901 or email them at merdalia@aol.com.
Do you have extra gift bags laying around?  The Christmas Shoppe can use them.  Please send them into the office ASAP!!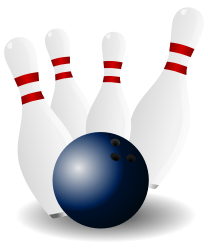 Bowl-a-Thon
The Bowl-a-Thon packets should have arrived home this week.  If your child did not bring one home, please check with them, it might still be in their desk.
Registration has begun.  Send in the completed registration form and the fee before December 20th, and your child gets a Friday jeans pass.
New this year is our ONLINE donation option.  Did you notice the Bowl-a-Thon Donation button up on the top of the right column here on this front page?  If you press that button, it will take you to a safe and secure website, where friends and family will be able to donate.
Missing some Bowl-a-Thon forms? Need more sponsorship letters?  Click on the fundraiser tab on the menu above and you will see a new Bowl-a-Thon tab.  Click the tab and every form or letter you need is available to download.